Best Online Casinos - Denmark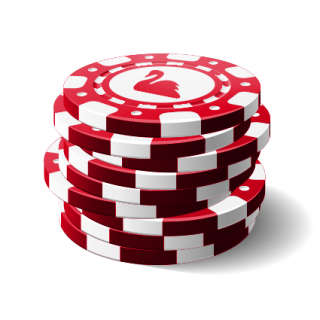 Is online gambling legal in Denmark? You will also find an in-depth assessment of available online lobbies, some of the most popular games, and ways to deposit and withdraw. Among others, there are the following reasons to explore this article:
Find out how to access Denmark betting in a safe and regulated environment.
Discover some of the most popular welcome and ongoing promotions.
Choose the most popular online lobbies based on feedback from hundreds of Danish players.
Discover ways to deposit and withdraw quickly.
Our publication provides the most detailed guide to the newest Denmark online gambling regulations.
Selected Filters:
Players from:
Denmark

Allowed to register
Legal Status for Danish Players and Casinos
Based on our experience in reviewing and researching approaches to regulating online gambling industries around the world, we can say with the utmost certainty that Denmark has recently accepted one of the healthiest approaches to restrictions and regulations.
In a nutshell, in this country, the industry is working in partnership with the government to ensure the most transparent experience for players, as well as the most beneficial one for the state treasury.
Under Danish laws, online gambling is allowed and regulated. The official licensor and regulator is the Danish Gambling Authority. In accordance with the Danish Gambling Act, each of the following segments of the industry is identified, categorized, and structured:
Online casino games
Sports betting
Slot machines
Physical venues
Lotteries and betting.
This makes all wagering online secure for players who do not run risks of breaking the in-country laws, nor do they need to search for offshore online lobbies. Also, the state treasury does not lose millions of Euros to foreign providers. In fact, the casino segment in Denmark is one of the fastest-growing ones, with the gross gambling turnover in 2019 being almost 70 million Danish kroner on gaming, and slightly over 24 mln on sports betting.
Not only is the industry regulated, in Denmark, but it can also be advertised legally, and TV commercials are the main source of revenue and clients for certified businesses.
Evolution of Online Gambling in Denmark
The country's interest in gambling dates to the 19th century. The first major city to accumulate enough venues was Copenhagen. Located within an hour's drive from the capital is the country's oldest and most popular brick-and-mortar betting place, Casino Marienlyst.
Before the laws were revised in 2017, Danske Spil remained practically the monopolist, and one of the wealthiest and most influential suppliers of the state-operated lottery. Now, more choices and healthier competition are introduced under the new regulations.
These regulations also made many of the well-known online lobbies face full responsibility when illegally targeting the Danish gaming audience. Those websites that offered gaming to the Danish players without a proper license, were fined. Others, in order to maintain the clientele and to remain present in a healthy and rapidly growing economy of Dutch online gambling, applied for permits.
In accordance with the new laws, players are not charged with taxes on wins from online lobbies. These expenses are carried out by online operators, and the amount is anywhere between 45% to 75% on the global gross revenue.
What Are Some of the Recommendations for Online Gambling in Denmark?
While it is recommended to remain within the lobbies that are regulated by the Danish jurisdiction, lots of other websites offer legit and safe services to the Danish audience, too. Here are some of our Denmark betting tips: alternatively, residents from this country can look for brands with licenses from the Malta Gaming Authority, the United Kingdom Gambling Commission, and the jurisdiction of Gibraltar.
In our database, more than 300 online locations are friendly to players from Denmark. More than twenty offer services and wagering in the local language and currency, and the banks will allow to deposit and withdraw wins from wagering. Neither is blocked by the local ISPs.
Among some of the most popular online lobbies that comply with the Denmark casino law, there are lobbies like:
The list of popular locations with other types of licenses includes Playamo, BetWay, Maria, and 888 Casino.
Name
Allowed
Casinos
Friendly
Casinos
Targeted
Casinos
Land-based
Online
operator
Online
player
ISP Blocks
Bank Blocks
Notes
Sources
Score
Denmark
632
36
47
Legal
License required for all casinos
No penalty
Not blocked
Not Restricted

Title: Online Gambling in Denmark ᐈ Your Roadmap to the Best Online Casinos Description: Is online gambling legal in Denmark? This publication provides a full assessment of the gambling regulations and adds links to the best online casinos.

Title: Online Gambling in Denmark ᐈ Your Roadmap to the Best Online Casinos Description: Is online gambling legal in Denmark? This publication provides a full assessment of the gambling regulations and adds links to the best online casinos.

-

"Purpose of the Act is 1) to keep the consumption of gambling at a moderate level, 2) to protect young people or other vulnerable persons from being exploited through games or from developing an addiction of gambling, 3) protecting players by ensuring that games are offered in a fair, responsible and transparent manner, and 4) to ensure public order and prevent gaming being used for criminal purposes."

-

§ 18. License to run online casinos § 59. The one who continuously or negligently arranges gambling in this country without permission is punished with a fine or imprisonment up to 6 months according to this law.

-

The Danish Gambling Authority is an independent government agency residing under the Danish Ministry of Taxation. The Danish Gambling Authority is responsible for securing a proper and regulated gambling market in Denmark so that players are protected against unfair and illegal gambling. Organisation The Danish Gambling Authority consists of four units: Policy and Finance, Licencing, Compliance and Landbased Gambling.

706

Gambling Availability Score 706.
Ranked 121 of 531
Banking in Denmark
In our database, more than 100 online operators allow depositing and withdrawals in Danish kroner. Overall, the currency is not popular online, and about 13% of all the gambling venues will support it in their cashiers. Alternatively, players from Denmark can use Euros. This is a currency used throughout most European brands.
The list of some of the most popular payment methods in online lobbies includes MasterCard, as well as two e-wallets – Neteller and Skrill. All of these are trusted and safe, and players should not encounter any troubles when using them.
On average, more than 270 websites in our collection support MasterCard. Skrill can be found in about 260 lobbies, and the same number is friendly to Neteller.
On average, it takes no longer than 24 hours to receive money via these methods.
Popular Danish Games
Scandinavia is one of the biggest software developing hubs. Among the ultimate favorites of the Danish gambling audience, there are studios like Net Entertainment, Magnet Gaming, Yggdrasil Gaming, Bwin. Party, Play'n GO, and Thunderkick. In terms of the live lobby, the leadership belongs to Evolution Gaming, which has recently expanded its portfolio.
Out of all these labels, Magnet Gaming is a Denmark-born one. It was founded in 2014 and provides services in accordance with the state license. 60% shares of the group are owned by Danske Spi A/S, and 40% belong to CEGO.
If we're talking table games, blackjack and roulette releases are among the all-time favorites. If we're talking about slot machines, then leadership belongs to releases with Scandinavian culture and mythology as the core story. This is why so many software developers make sure their portfolios have plenty of Viking-themed slots.
Best Danish Bonus Offer
When it comes to the best welcome offer, it is the one at Mr. Green.
There is a specifically designed Denmark sign-up bonus, which is a 100% cash match up to 130 credits. It needs to be rolled over 35xB before it can be withdrawn.
Other terms and conditions apply. Slot machines are the only type of content to contribute to the play-through terms.
Claim Your Bonus
Best Mobile Offer
For the best mobile bonus offer, head to CasinoLuck. Its welcome deal is a 100% cash match up to 105 credits designed for Denmark. The rollover requirements apply.
Visit Mobile Website
New Online Casinos in Denmark
A Danish license is an expensive one, therefore the number of new online lobbies running in accordance with it will be lower than websites certified by any other authority. However, you can expect some new names to appear in our database every year, so simply adjust the search filters for the current list of options.
Denmark latest news
#BettingLegislation #GambleLike_Denmark
Agreed in November 2019 by government and political figures, the introduction of Player ID in physical betting has already taken effect. Therefore, all new players willing to enjoy a sportsbook in kiosks and shops will have to follow the new rules and provide their player ID. Let's take a closer look at how it works and why it was introduced in the first place.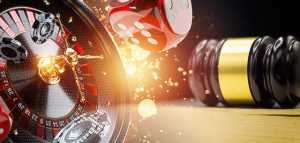 #GambleLike_Asia #GambleLike_Denmark #GambleLike_Australia #BettingLegislation
The gambling industry is going through a transformation, as many countries strive to provide their citizens with regulated gaming and secure their responsible gambling behavior. Following the news about a recently approved decree that focuses on young players and players at risk in Spain, new restrictions have taken effect in Georgia, and gaming is banned for certain categories, while the Australian government works towards time limits for gamblers. At the same time, the Philippines and Denmark fight against illegal gaming. The details of changes in each market are given further in the article.