Ahead of the Gambling Monopoly Reform in Finland: What Might Change?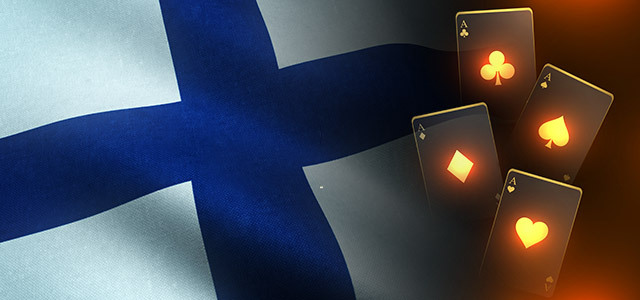 Many online casinos have always been targeting their services to players from Finland, as Finns are passionate about gambling. The Ministry of Social Affairs and Health reports that 41% of the adult population in Finland gamble weekly. Therefore, Finland might seem to be a prospective market for land-based and online. Still, there are only 20 brick-and-mortar casinos in the country. The list of online operators is not very long either. The main reason for that is that there is a state monopoly on gambling destinations in this northern European country and any privately held operators cannot obtain a gambling license.
However, the Finnish government has recently announced a gambling monopoly reform that might change the state of things in the industry in upcoming years. This research explores the current gambling situation in Finland, the main causes for the introduction of the licensed market, and potential future outcomes of the reform.
GAMBLING IN FINLAND: HOW IT ALL BEGAN
The gambling tradition in Finland dates back to the Payazzo machine that became available in the 1920s. The beginning of this popular niche in the country was as humble as that, but it did not prevent the gambling industry from prospering with time. It came through several stages, and whatever it was, it was thoroughly regulated by the Finnish government which established the monopoly and introduced new rules and laws.
It was Raha-automaattiyhdisty that regulated the gaming industry in the country soon after World War II and ensured responsible gambling. It also licensed and produced reeled machines.
Until 2001, there were little changes made in terms of rules and regulations, so the state of things remained more or less the same for over 50 years. That is when The Lottery Act and the Gambling Act took effect, and they regulated the monopoly just as it was before. However, it also protected players and set rules that were to minimize gambling addiction.
No significant changes to gambling rules have been made for over 12 years since that time. There were three entities that regulated the industry, namely Veikkau, Finoto, and Raha. Later they merged, and Veikkaus was responsible for all gambling-related activities.
WHAT ARE THE CURRENT RULES OF GAMBLING IN FINLAND?
In 2021, the Finnish government introduced new rules for the industry. Passed before Christmas 2021, most of the new regulations took effect on January 1st, 2022, but some changes had a transitional period and were introduced in early 2023. All the restrictions introduced by the Gambling Act were targeted at the prevention of offshore gambling and player protection to decrease problematic gambling behaviors.
The most significant change was aimed at advertising that offshore casinos targeted Finish players. Starting from 2022, only Veikkaus platforms can be advertised in Finland. Any offshore casino marketing is considered illegal, and those operators that will promote their services in the country will face payment blocks. We should note that the ban on advertisements of offshore casinos existed before 2021, but companies found a way to avoid the ban and promoted their platforms through social media channels. However, the government aims to tackle this issue with the Gambling passed in2021. Therefore, any promotions featuring Finnish celebrities, advertisements in podcasts and articles targeted at mainland Finland will be considered as a violation of the current marketing ban.
Payment blocks and Fines
So far, it is not clear how exactly the government will block payments, as many banking experts note that it is not always easy to track gambling-related transactions. However, the financial part of the new regulations took effect in January 2023, and we can already see the first casinos fined for breaking the marketing prohibition. One of them is BML Group, a subsidiary of Betsson, which was fined €2.4m for promotion of its services to Finnish players in the country. According to the country's National Police Board, Betsson has targeted Finnish players in its promotions for an "extensive" period and ignored warnings to remove advertising materials that violate the marketing rules.
The National Police Board (NPB) also launched a campaign online in order to raise awareness about the marketing ban, and it proved to be quite effective. The number of reports about illegal marketing of offshore operators increased by over 30%. Moreover, NPB closely monitors different sports events. One of them was the World Rally Championship, which attracted many views. The National Police Board assumed that offshore casinos might promote their services by printing their logos on marketing materials.
IDs for Non-Casino Gambling
Another important restriction was related to gambling activities in brick-and-mortar betting venues. Thus, any player who would like to play reeled machines on non-casino sites, like restaurants or kiosks, should verify his or her identity. There are several ways to do that, namely via ID, payment methods, or mobile. This step should prevent those on the exclusion list from gambling.
This new rule has already shown a negative effect on the Veikkaus, which faced financial losses. However, it seems to be an effective customer protection measure, as it is estimated that the losses of players decreased by €365m.
REASONS TO REFORM FINNISH GAMBLING SYSTEM
The main reason to reform the monopoly on gambling in Finland is the revenue losses of around EUR 500–550 million per year. This number was mentioned in the preliminary study on the monopoly for gambling activities that was submitted to the Ministry of the Interior on 17 April 2023.
Those financial losses encourage the Finnish government to bring changes to the current state of things in Finland, as a significant percentage of players choose offshore online casinos over state-owned ones.
A Bigger Selection of Games
The drawback of the gambling monopoly is a limited selection of games available at state-owned casinos. Even though some popular software providers are available to Finnish players through Veikkaus-regulated casinos, many emerging and well-known studios are not available in the country.
On the contrary, offshore casinos have impressive game lobbies that are often updated to ensure new games and new software providers are available to their customers.
Understanding the negative side of limited selection betting options, Veikkaus hopes to retain existing players and attract new customers in the future. Thus, Pragmatic Play has recently brought its games to Finland. This was announced on the software provider's website in July 2023. Moreover, in September 2022, EveryMatrix won a tender and became the game supplier platform for Veikkaus-owned casinos. This company allows Finnish players to access releases from more than 65 popular operators.
However, it is not only the selection of casino games that is limited due to the monopoly, but the choice of sports betting events is not that significant either.
Bonuses Available
Offshore operators have lucrative bonuses and special offers targeted at players from Finland. The list of those includes both welcome offers and reload bonuses. Casinos often combine bonus spins and cash rewards in their Finland-targeted promotions. However, cashback on losses and different tournaments are also offered to Finns.
At the same time, state-owned casinos have no bonus offers available to their customers neither for slots and table games nor for sportsbook.
Estonia-Licensed Casinos
Fortunately for many Finnish players, online gambling is on the rise nowadays, and they are able to gamble online. They often choose offshore operators, and those with Estonian licenses are among the most popular. Some of them are completely targeted at Finland, and they have Finnish as the language of interface and customer service.
The EU protects Estonia-licensed casinos, so, unlike many other offshore operators, Finns who opt for such gambling destinations can benefit from a player protection policy. Therefore, they consider such operators to be a safe and reliable alternative to state-owned gambling venues.
Another reason why brands with Estonian licenses are frequently selected by Finnish players is the fact that all winnings in such casinos are tax-free. It is such because Estonia is a part of the European Economic Area.
Finally, Estonian operators understand the preferences of Finnish players extremely well, so the services provided there are well-targeted and meet their expectations. The selection of slot machines is often created based on the interests and preferences of users from Finland.
EU Concerns
In most European countries there is no gambling monopoly, as licensing systems are in place. Therefore, the European Union expresses concerns that such a state monopoly is protectionism. It also does not allow healthy competition in the country.
This, as well as the positive experience of neighboring Sweden, which changed monopoly to an open market several years ago, encourages the Finnish government to reform the current state of things in the gambling industry.
OPENING OF THE REGULATED LICENSED MARKET
There is a consensus in Finnish society that the gambling monopoly needs to be reformed. Therefore, a new government has already announced that it plans to introduce a multi-licensing system no later than 2026.
The exact steps for the reform have not been determined yet, however, the direction in which it will move has been outlined. The government looks at the experience and models of Sweden, Denmark, and the Netherlands to create a model that will suit its country the most.
So far, it is clear that the reform will influence online casinos and online sports betting the most. Veikkaus is planned to be divided into several separate organizations (just as it was before 2017).
The gambling environment and restrictions introduced with the reform should prevent money laundering and sports integrity violations. Moreover, the marketing process should be controlled to ensure moderate visibility and frequency. Certain restrictions might also be related to the content of marketing materials.
Moreover, the Finnish government plans to follow the example of the Netherlands in terms of the self-exclusion mechanism. Thus, one unified platform that incorporates all licensed gambling destinations might be introduced.
To conclude, while the exact steps and rules are to be announced by the government, the direction is already announced. The new reform should tackle economic aspects (reduction of the channelization percentage, as currently, around 50% of players prefer offshore casinos) and social issues (target harmful aspects of gambling).
You might also like to explore gambling markets in the Baltics.