Top-5 Countries That Choose Table Games Over Other Casino Entertainment
Top-5 Countries That Choose Table Games Over Other Casino Entertainment
Slot machines have taken over the rest of the casino content lately, especially among those players that choose online gaming over land-based options. It is not a surprise if you consider the appeal of slots. On top of a simple game of chance, they can offer thrilling plots, a variety of themes, numerous features that constantly evolve, and new slot variations, including the combination of slot mechanics with video game features. Nonetheless, some research shows that there are countries that are still loyal to the traditional concepts of casinos and often prefer table games to any other type of entertainment. What are those countries? Find the top 5 of them below.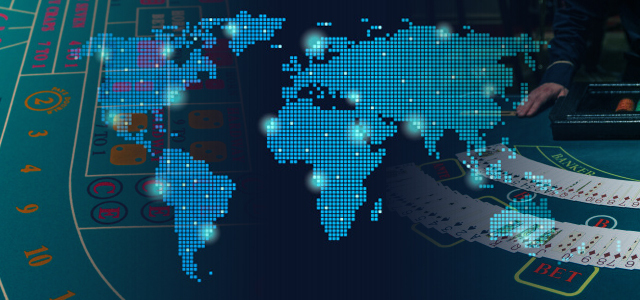 #5 THE PHILIPPINES
The gambling industry in the Philippines is seen by the government as one of the main tourist attractions and it encourages its constant growth and development. Thus, it is not a surprise to see this country among leaders of table games content.
In 2019, the total gross win of both land-based and interactive betting was $5.2m, and table games comprised 82% of it. Predictions for the next five years show that the gambling industry will grow rapidly, and the share of table games will increase by 4%.
Thus, the Philippines are now considered one of the gambling capitals of Southeast Asia boasting a wide range of gambling venues (e.g. an integrated resort Metro Manila alone has more than 20 land-based casinos).
#4 SOUTH KOREA
Most of you probably did not expect to see South Korea among the countries that play table games the most. And yet, according to the stats from H2GC, this Asian country had a gross win of $4,639.3m from table games in 2019. This figure is expected to grow to $6,060.3m by 2024.
But why are casino games so popular in South Korea?
Well…
…the answer to this question becomes obvious if you look at the betting legislation in the country.
Gaming is strictly regulated by the government.
Gambling venues became legal and regulated in 1967, and they were permitted only in hotels. Not many things have changed since that time. There are less than 20 casinos in the country and many of them except only foreigners. Korean natives can play games of chance in Kangwan Land. Yet, Koreans are so keen on gambling that they find a way to place stakes in offshore online lobbies.
#3 CANADA
The presence of this North American country in this ranking may surprise many players, as gambling is legally allowed only in certain Canadian provinces. Yet, citizens seem to be eager to try their luck in this type of entertainment, as over 18 million Canadians gamble actively in land-based and targeted online lobbies.
Such interest in gambling places Canada among the leaders of the industry with a gross win of over $19.3m in 2019, and table games comprised 38% of that sum.
What are the most popular table games in the country?
The list is quite like that of other gambling markets in the world, and it includes:
Baccarat
Blackjack
Craps
Keno
Roulette
Canadians also enjoy Red Dog and different poker games, especially Stud Poker and Pai Gow.
#2 MACAU
Although the Philippines boasts a bigger number of casinos than Macau, this resort area is far ahead in terms of gross win and popularity when we speak about table games.
This city is known as "Monte Carlo of the East". As of 2019, Macau had 41 gambling venues that generated a gross win of $36.5m.
Macau offers mainly land-based entertainment, including slot machines, horse racing, sportsbook, and lotteries. However, these services are not the reason why people come to this city. They come to play table games, and nothing seems to be set to change in the future.
According to H2GC, table games comprise an impressive 99.8% of the total gross. The predictions show that the interest in table games will be preserved and the share of casino games will keep growing.
#1 UNITED STATES
Although gambling in the United States is legally restricted to several territories, it does not prevent the country from being of the most popular destinations for gambling. In 2019, the total gross win in the US was $119.5m, and $71.1m of it was generated by table games. As you can see Americans are totally fanning about table games.
The gambling industry in the United States keeps growing and new destinations created. At first, sports betting that experienced a long-awaited thaw was dubbed the most rapidly growing segment, but the recent pandemic put an indefinite pause on its growth.
Thus, Nevada and Louisiana are two states that allow casino entertainment statewide. At the same time, many states limit gambling to small territories (e.g. Atlantic City in New Jersey). Famous studios, like Evolution Gaming, are also interested in entering or expanding their presence on this market.
The US will continue to be the leader of the casino industry, and its total gross win is expected to grow to $134.6m by 2024.