What Do We Offer?
Immediately after you enter this page, you will see a list of ten of the most popular propositions for your country. It is complemented with an overall summary of offers available for the jurisdiction you gamble from. This number will differ for everyone. You can easily navigate and see all the options by tapping on the controls at the bottom of the page
.
What is more, it takes
less than a minute to learn about each bonus in greater detail
. To make the research easier for you, we summed up every deal in a separate key box, which contains facts about the type of the promotion, its amount, wagering requirements and games that contribute to it.
This key box allows you to either quickly proceed directly to the casino

, or to spend some more time exploring key terms

and play-through details

.
How to Spot the Right Bonus?
Take a look at each of the offers summed up in the boxes. The first thing you will see is the type of the promotion.
Quick tip: If you are new to online gambling and the concept of promotions, we explain it in our special bonus glossary.
You will see that sometimes information in the key box can be very specific. Thus, if you are playing from Denmark, not only a regular welcome offer, but also a targeted one can be included in the selection

.
The key box also allows readers to quickly see whether a deal can be cashed out or not upon completion of the wagering requirements, and what those rollover terms actually are. This is especially convenient considering the fact that when at a certain gaming website, you might spend up to 10 minutes looking through all the T&C.
Here, we always specify how many times an offer must be rolled over, and what games are best to do it on

. Thus, you can see that a certain deal will be easily played through on slots, but it will be a poor decision to try to roll it over on table games

.
The Key Terms button
allows to learn more about eligibility, wagering, and cashing out. Another button highly appreciated by our regulars is the Allowed Games

. Not only does it mention types of releases for wagering, but it also allows you to see a selection of content and software at the casino, which is also a major factor in the decision making process.
Sort by Type
If none of the offers included in the regular recommendations meets your needs, or you prefer to focus on a specific type of a promotion, e.g. welcome bonuses or referral deals, rather than going through a general list of offers suitable for your country, you can explore the convenient search filters on the left.
These allow to quickly narrow the search down to only sign-up deals with one tap of a mouse
, or to pick from the drop-down menu

. What is even more exciting, you can know for sure whether the offer is still standing or not by adjusting the special runner that indicates time when the promotion was published

.
Quick Tip: To keep track of all the bonuses you would like to try, create an account at our portal. This will allow you to add deals to personal preferences by tapping on a heart icon included into every key box.
Sort by T&C
Terms and conditions are an important factor in decision making when it comes to bonuses. As tempting as this or that promotion may be, it may come with high wagering requirements and a scarce list of allowed games, which may make the option a waste of both time and money.
Quick Tip: If you want to know more about bonuses, look at the "i" letter that may occasionally be included into a key box next to the name of the promo type. This stands for "Information", and usually reveals additional data about extra spins, other propositions or specifies games that contribute the most to the rollover requirements.
To make the right choice, we suggest to first check the status of the casino that publishes an offer. An active link to an online operator's review is always included into the key box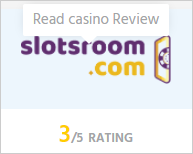 , and is complemented with the rating from our gaming community. To learn more about factors that should be considered when selecting the right place to bet and win, explore this link.
Among other preferences that you can adjust is the wager amount

, as well as preferred games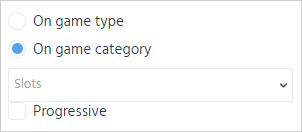 .
Sort by Customized Preferences
You can leave all the above filters, and even add more. The lower section of the mechanism allows you to focus on preferred software and games, countries and language, banking and payouts. There is a possibility to reverse each of the applied filters by tapping on the X button next to it

, or to reverse all specifications altogether by clicking the reset button

.
Sort By Characteristics
As our analysis shows, Casino - Specific Filters section is one of the most widely used by our portal's readers. Members prefer to scan offers by:
owners

licenses

countries

other characteristics.
Let's say you are reading us from the UK. In this case, specify UKGC as the preferred license, and see, which deals you are entitled to. If you play from Sweden, you will be most comfortable completing wagering requirements in places to bet and win authorized by the local jurisdiction. And this is just the tip of the iceberg.
Quick Tip: Another simple way to select the preferred offer is by using the Sort By filter located at the top of the page.

This group of filters allows players to pick among bonuses from certain software developers, by payment methods, and so on. To explore all the search possibilities, unroll Software Providers, Banking and Payouts, and other sections of the algorithm.