Gambling in Africa: Top-3 Most Promising and Rapidly Growing Markets
SOUTH AFRICA
Although the history of modern gambling as we know it in Africa is not so long, this continent has been mentioned more and more often in regard to the casino industry. KeyToCasinos explores the history of gambling in Africa, popular types of entertainment, and specific features of its top markets.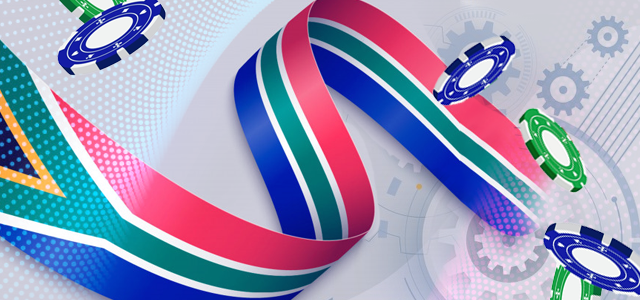 Those interested in emerging African markets should start exploring gambling in South Africa, as this country has become the leader of the African gaming industry in a short period of time.
The modern history of legal gambling in South Africa started in 1996 when The National Gambling Act was passed. Since that time, the national lottery, horse racing, and casino have been licensed and regulated by the government.
The legalization of gambling allowed it to develop with impressive speed and find popularity with more and more citizens. Currently, South Africa is not only the unconditional leader in Africa, but it is also among the top countries in the world. Thus, according to H2GC's research, it was number 18 in a list of the top 30 countries in 2019. Its total gross win composed $2.53b, which is 0.6% of the global total.
Most of this sum came from land-based casinos only.
It is not surprising that interactive betting loses to land-based because the situation with online gambling in South Africa is somewhat complicated and confusing. Thus, online gambling is currently illegal in the country according to the legal act of 2010. Nonetheless, there are numerous online operators outside South Africa that accept players from this country, so online gambling is extremely common in this part of Africa.
H2GC prognosis for 2024 shows that South Africa will continue to develop and show the potential of the global market, as its total gross win is expected to be increased by 45.9%. It is not surprising that popular operators and software providers are willing to enter South Africa and tailor their services to players there. One such studio is the renowned Evolution Gaming that has recently been certified by the Western Cape Gambling and Racing Board (WCGRB):
"We are delighted to have received this license and look forward to opening up our world-leading live dealer games portfolio to operators and players in South Africa. Thanks in large part to the great experience already gained in this market by our Ezugi subsidiary, we are entering a really exciting new vertical in this region. Our world-leading live dealer solutions, and new live event betting solutions too, will be available not only on desktop, tablet, and smartphone but also in retail betting shops." said Chief Executive Officer for Evolution, Martin Carlesund.
NIGERIA
Nigeria can be placed in the top five African gambling markets that flourish and develop rapidly. Four out of 10 Nigerians are involved in sports betting, lotteries, online or offline casinos despite the fact that the government of this country does not encourage gambling activities. Nigeria's Criminal Code Act, passed in 1990 permit racing, sports betting, lotteries, and some skill-based activities and forbids games of chance. Nonetheless, there are plenty of options to play such casino games both offline and online, and according to statistics, Nigerians are eager to play them.
Thus, H2GC's research shows that the total gross win comprised $375.9m in 2019. This figure may increase by an impressive 99.7% in 2024.
What are the popular types of gaming in Nigeria?
It can be somewhat surprising for players from Europe as they prefer different casino games and lotteries, but Nigerians are more interested in sports betting. As a result, this kind of entertainment comprises 56.9% of the total gross win, and its share is expected to grow in the future (not so drastically though).
Lotteries are the second choice for Nigerians, while gaming options like casino games and bingo produce only 13.9% of the total gross win, and this percentage is supposed to decrease in upcoming years.
What is more, Nigerians follow the world's tendency and frequently gamble online. Thus, every fifth citizen of this country chooses interactive gambling. This tendency will increase in the future, and a third of all players will gamble online in 2024.
MOROCCO
Morocco is another emerging market in Africa that seems to develop quickly, as this country sees gambling as a possibility to develop tourism and attract more people to visit it.
Despite the rapid development, the gambling market in Morocco is not big, as it is a relatively new one, comparing to that of South Africa or Nigeria. Different types of gaming have been legalized here in 2002 via the decree of the Prime Minister. According to it, practically all forms of gambling can by played by Moroccans, but you can always hear conversations about forbidding it.
It is not a problem to find a land-based casino to play in Morocco, as they are available in four main cities (Agadir, Casablanca, Marrakesh, Tanger) and operate all days in a week. They are licensed and regulated by the government.
While land-based casinos flourish and give 97.2% of the total gross win, online casinos are not so popular among players. Thus, the share of interactive betting composes only 2.9% and it is expected to increase by only 0.1% in five years, pushing boundaries for gaming restrictions for Morocco
Moroccans are also eager about sports betting, but unlike Nigerians they are not so optimistic about lotteries and prefer to try their luck in casinos, playing games.
EGYPT
It is almost impossible to ignore Egypt when speaking about gambling as there are hundreds of slot machines devoted to its culture, histories, and mysteries.
If to examine Egypt as a gaming market, we can find out that not only pyramids are curious, but the gambling law as well.
Egypt is one of those Muslim countries that prohibit gambling, so Egyptians cannot visit casinos to play games. Nonetheless, land-based casinos still exist and operate in the country having a total gross win of $245.9m.
Who visits them?
The answer is simple. Foreigners that live in Egypt and tourists.
What about online gaming?
Although gambling is illegal in Egypt, online betting is not regulated by any laws, so Egyptians can visit online operators outside the country and play there. That is exactly the thing they do. The total gross win of interactive betting comprised $2.6m in 2019, and it can increase to $3.6m in 2024.