New State Regulations Set Ground Work for Sufficient Changes in the Spanish Online Casino Industry and VR Sector
The online gambling industry, including sportsbook and online casino, became legal in Spain in 2011. Since then, the interest of players to virtual wagering grows constantly, as the services offered by online operators allow their customers to experience the atmosphere of land-based gambling without leaving their homes.
Thus, the share of online gambling in Spain has doubled since 2012 and comprised 12.1% of the total gambling in 2019. The predictions also show that interactive betting in Spain will win the preferences of users, and its share in the gross win will increase by 30% in 2024.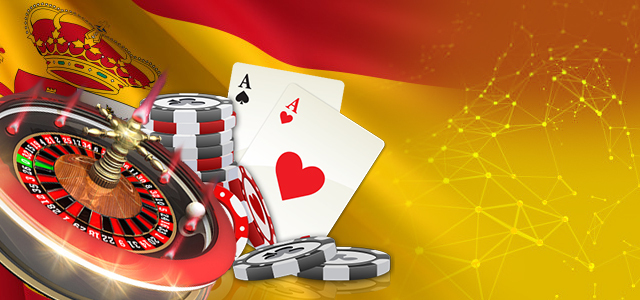 Nonetheless, the Spanish government has implemented new gambling legislation that influences the amount of welcome bonus for new players at online lobbies.
Here are new restrictions in a nutshell: "Spain's Minister of Consumer Affairs, Alberto Garzón, has just announced new methods for limiting gambling operators from offering exclusive promotional offers and "economic bonuses". The government looks to prevent operators from acquiring new users and keeping the present customers by putting the limit on £100 per welcome bonus offer."
This recent change in the state of things in the online gambling industry in Spain may influence the number of online players, and it can require operators to walk the extra mile to engage more customers.
However, an implementation of this unfavorable law for operators may, in the end, have a positive influence on the online gambling in Spain, as operators are to find new ways to make interactive betting attractive to players.
CRYPTOCURRENCY
One of the obvious future tendencies of online gambling in Spain is the high interest in alternative payment methods, like cryptocurrencies.
Nowadays none of the online operators that hold a gambling license in Spain offer its players a possibility to make deposits and withdrawals in digital currencies.
However, this could change soon due to the rapid development of blockchain technology, its popularity in the world, and benefits that it brings to customers, including anonymity and safety.
MOBILE GAMING
The shift to mobile gaming from desktop will continue in the future. Thus, according to the research conducted by H2GC, mobile gambling comprised 44.5% of all interactive betting in 2019. The company predicts that the share of mobile gaming will grow to 59.2% by 2024 with the total gross win of $1,022.5m.
What is interesting to note is that sports betting is set to contribute 51.4% of this gross win, as Spanish players frequently find betting on sports events online more convenient than offline. Lotteries will also show the increase in gross win contribution to mobile gambling from $53.2m in 2019 to $160.5m in 2024.
DIVERSITY OF SERVICES
Currently, there are not many virtual gaming lobbies that are licensed in Spain and can operate in the country. The most popular of them are Betway, William Hill Casino Online, Betsson, and 888 Casino. The number of operators, as well as of software providers, is expected to increase in the future. Thus, Habanero has recently entered the Spanish market, offering its portfolio via licensed brands.
Arcangelo Lonoce, Head of European Business Development at Habanero, said: "Armed with a premium quality product selection, and with plenty more action-packed titles to follow, Habanero stands ready to stake its claim as a leading provider in the Spanish market."
At the same time, Net Entertainment describes its launch of table games in Spain in the following way: "The development of online gaming in Spain is happening at a positive rate, with turnover and revenues growing steadily year-on-year. It is an important and successful country for NetEnt with plenty of future potentials."
What is more, casinos that are not certified in the market will offer services tailored for Spanish players (e.g. 24VIP Casino added the Spanish language).
VR IN SPANISH ONLINE CASINOS
Although there are no online casinos in Spain that offer VR experience, players show interest in such a service in land-based operators.
Thus, such entertainment is available in Casino Gran Madrid. There is a room called "VR Black", and it offers a range of video games with a possibility to immerse into the world of virtual reality, like F1 races, fights, and popular competitions.
VR technology has big potential in terms of being implemented into the gambling industry as it might become a game-changer of experience that players gain in online casinos.