Does the UK Gambling Industry Face an Uncertain Future?
KTC Follows the Footsteps of Recent Toughening of Regulations in the Country's Gambling Industry
The year 2019 made history as the one to introduce major changes to the regulation of online and offline gambling in the UK. These include fairer and more straightforward bonus policies and closer monitoring of advertising. While our portal reported on all of these changes in a series of news articles, as the calendar year rushes to its end, it is high time to weigh in on what the future holds for UK-based players and the industry as all the new regulations come into effect. This article is written based on facts and numbers from H2GC and the UKGC.
Greatest Success Story…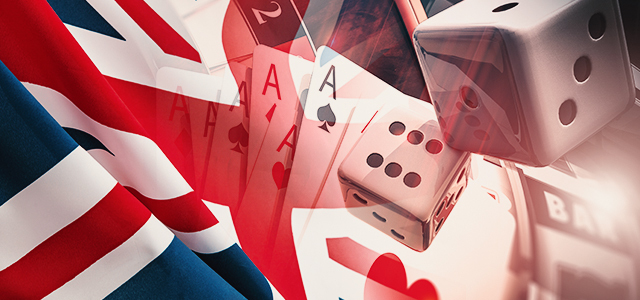 …is what one may call the UK gambling industry. In 2018 alone, according to the annual UKGC report, total gross gambling yield in this country exceeded GBP 14 bn. This is almost USD 17 bn. Both land based and interactive sectors split the yield almost evenly, with the online market being slightly ahead.
Studies show that it is online gaming that has been particularly popular among British players, generating a gross gambling yield of more than USD 4 bn, a report from H2GC specifies. Offline betting shops are the ones that continue to generate the highest GGY at almost USD 2 bn.
The impressive numbers do not stop here. The industry creates jobs for more than 106,000 thousand people across the country, over 48% of them being employed in the land-based betting sector.
For most of the British players, gambling is viewed as the activity for fun rather than addiction. Surveys show that "normal" is the adjective most commonly used to describe interest in offline and online wagering among registered customers. However, in 2019 UKGC dropped several serious restrictions onto the industry, thus causing disputes regarding whether it will affect the entire market and lead to its decline.
The Knot Is Being Tightened Around Moguls
All eyes are currently on the Ladbrokes Coral Group found guilty of money laundering and faced with a GBP 5.9 million fine (around USD 6m), according to the latest report from the UKGC. The network failed to acknowledge problems on several occasions. One of such was a customer losing over USD 98,000 within slightly more than two years at Ladbrokes, a brand that then failed to stop sending the client promotions even after being asked to refrain from sending the materials.
Another incident that drew the attention of the commission was a customer spending over USD 1.5bn at Coral and the brand never asking the player to disclose sources of income.
Note: Ladbrokes Coral Group, which is now officially part of GVC Holdings, dominates the gambling industry in the UK, with a share of market that it controls being 19.8%. Following it is William Hill with 14.1% share, and PaddyPower Betfair with a 9% share.
"My dad would give me a little note and some money to go down to the bookies for him and place his bets...I would be so small reaching over the counter" a 24-year old male from Wales and a frequent player describes his exposure to gambling. It is users like this young gamer that lead UKGC members to a conclusion: rules and regulations around a multi-billion-dollar industry need to be tougher.
In June of 2019 new regulations were introduced. These mainly focused on obliging operators to verify age of players before allowing them to deposit. Prior to this innovation, a licensed operator had 72 hours to do so – a time period within which a player could've easily deposited and wagered.
All operators are now to ask for the name, address and date of birth of the player. These facts should be verified by the identity documents. Surveys showed that players don't mind excess attention to their identities and consider it a sign of care regarding their safety as gamblers.
Prior to introducing stricter registration rules, the UKGC also insisted on restrictions of advertising, as well as obliged gaming websites to avoid any terminology that would make promotions appears as gifts (e.g. free spins and cashback) rather than what it truly is – a deal with a casino that is a subject to the rollover terms.
Future for UK Casino Industry in Numbers
Numbers in the land-based sector speak for themselves. As of recently, there was a 0.4% decrease in GGY for Britain, and 1.4% decrease in the number of employees across the industry. The total number of betting shops decreased by 1.5%, and even bigger reduction – up to 5.3% followed the total number of licensed arcades.
However, online gambling seems to gain more and more power. The remote sector grew by 1.2% since March of 2017. Data analysis from H2GC shows that interactive gaming that now generates a USD 8.27bn GGY, will reach almost USD 12bn in 2023.

As a result, UKGC officials promise, the more the business grows, more attention will be given by the regulating authority, and the stronger will be the restrictions. "We would urge all gambling businesses to be acutely aware that as their market grows so too will our focus on ensuring that consumers are protected", says Tim Miller, UKGC's executive director.