Best Online Casinos - Poland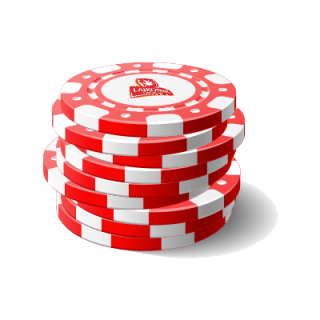 The online casino industry in Poland is currently heavily regulated by local legislature. Once a thriving market with massive development potential, as of the mid-2000s it must meet the strict guidelines imposed by the Polish Act on Gaming. The law allows, among other things, to go after the players that play in online venues not certified by the government. While this complicates gaming massively for the local community, it is not a final verdict. In addition to answering this vital question, we also provide detailed explanations for the following sub-topics on the matter:
What are some of the best online operators besides Betsson to consider for Poland, and how to check if a brand is trustworthy?
What are some of the best games for Polish gamers?
What are the recommended banking methods to manage casino deposits and withdrawals?
Are there any decent Bitcoin websites to choose from when playing online?
Our team investigated the rules and regulations in place for this country and discovered how residents of Poland can legally access more than 300 certified and reputable gambling websites and wager real money.
Country latest news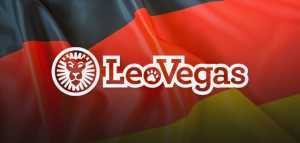 #GambleLike_Germany #BettingLegislation
LeoVegas group bolsters its presence in Germany, which is one of the biggest gaming markets in Europe, with a new nationwide license. Thus, this casino is now available online to all German players regardless of the region of their residence.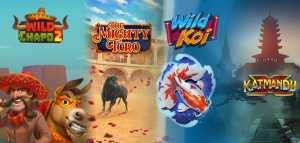 Slot machines inspired by various cultures have always been on top of the list for many players, so each quarter we see several new games with such themes from top software providers. This spring is no exception, and we can enjoy new adventures in the Japanese Koi Garden, help the Mexican boss to break out of prison, witness fascinating Spanish corrida, and hunt down Nepalese treasure while spinning the reels and launching beneficial bonuses.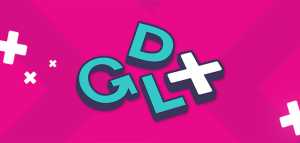 There is always something interesting happening in gambling, as this is an industry that evolves and changes constantly. Thus, it is not a surprise that there are plenty of events when the main players gather to recognize achievements, showcase innovations, and discuss challenges. We have three such events that are going to take place in the nearest feature. Some of them are onsite and others can be joined online as well.
Selected Filters:
Players from:
Poland

Allowed to register
Legal Status for Polish Players and Casinos
Up until the mid-2000s, gambling altogether was mostly unregulated in Poland. Both major online and land-based operators and small betting shops ran their business in cities and towns, attracting more and more clients. The Polish population realized early on that placing bets and wagering on games of chance is a type of leisure they favor.
Prior to the mid-2000s, a few of the amendments were introduced that would allow the state to get a piece of the pie that the industry offers. Among other novelties, the state obliged new businesses to only open venues in the cities where the population is not under 250,000 residents.
In 2010, however, the Ministry of Finance introduced the Polish Act on Gaming, which brought major changes to the industry. As of 2010, only those brands that received licensing from the state could operate. Not only that, but there was also now a quota of land-based gaming venues per region, as well as the limitations on the size of the floor and the number of slot machines and table games.
Casinos-wise, today there are less than 20 brick and mortar gambling venues left in the country. These few are joined by several other survivors, including the lottery. It is a monopoly of the state-owned Totalizator Sportowy with its daily and weekly games, including the hugely popular Duzy Lotek. Also, any Sportsbook operator with a Polish license may apply to provide services online. The license is expensive and must be renewed every six years.
NEW REGULATIONS ON ONLINE GAMING
In 2016, the state launched a campaign on the international gambling lobbies targeting Polish players without a proper local license and while operating outside of Poland. There is even an official blacklist in place specifically telling the internet providers and banks among other participants of the chain to block and report any operations connected to the blacklisted websites. Massive fines in thousands of Euros are held over the heads of everyone involved if they fail to report.
To make matters worse, Polish officials can go after any player caught playing in an international lobby that does not have Polish licensing. This did not go without massive economic setbacks. Up until 2016, the turnover on gaming was around 4,304 million Polish zloty. By 2020, official research shows the turnover rose to 10,893 million. And the state treasury is missing on most of that money.
That goes to show that while the state may ignore or deny the growth of the market, it is happening. And instead of working out flexible solutions and finding ways to regulate the industry, the authorities choose to go after the businesses and people within the country.
This did not escape the attention of the EU. Because Poland is officially part of it, enjoying the growing economy, it is also expected of the country to participate in negotiations that would score one for the team. When the EU officials pointed out how the policy of bans costs the union money, the Polish government introduced several relaxed measures. For instance, as of lately, lottery tickets can be sold online. But it is still a long way to go for other participants of the industry.
CAN POLISH PLAYERS PLAY IN INTERNATIONAL ONLINE CASINOS?
To anyone looking to play international lobbies inside Poland, we would have to admit that it is playing at your own risk. However, the rules do not apply if you play outside the country. In this case, we can recommend more than 300 online operators friendly to the community (this means offering the local language, currency, or payment methods) to choose from. These are all well-established, experienced, and reputable, even though many of them are on the blacklist of the Polish authorities.
The list of recommendations includes, among others, such websites popular for Poland as:
Name
Allowed
Casinos
Friendly
Casinos
Targeted
Casinos
Land-based
Online
operator
Online
player
ISP Blocks
Bank Blocks
Notes
Sources
Score
Poland
588
119
26
Legal
Completely banned
Criminal penalty for players
Some casinos blocked
Unknown

[ANSWERED] What are the Top Polish Online Casinos? Discover more than 350 reputable online casinos accepting Polish players ➤ Roadmap to the laws about Polish online casinos added ✅ Discover the best bonuses.

[ANSWERED] What are the Top Polish Online Casinos? Discover more than 350 reputable online casinos accepting Polish players ➤ Roadmap to the laws about Polish online casinos added ✅ Discover the best bonuses.

-

Art.15. 1. Casinos may be located in towns with a population of at least 250 thousand residents for 1 casino. For each additional 250 thousand residents the number of allowed casinos is increased by 1. The total number of casinos in the region can not be higher than 1 casino in each full 650 thousand residents of the region.

-

§ 1. Who in violation of the law or the conditions of concession or permit arranges or leading a game of chance playing the slot machine or mutual betting, punishable by a fine of up to 720 daily rates or imprisonment for up to 3 years, or both penalties together. (It refers to any kind of gambling which is running without government approval)

421

Gambling Availability Score 421.
Ranked 204 of 526
Banking in Poland
The Polish zloty is a currency not so popular in international gaming lobbies. In our database, it is available in about 6% of the websites, which are about 50 locations, including Cadoola and Maria. Alternatively, we can recommend looking at the cashiers that accept Euros or US dollars, and that will lead to more than 300 lobbies, including Slot Hunter and ZigZag777.
For what its worth, Bitcoin lobbies are also a great option. Cryptocurrency is easy to obtain, quick to transfer, and saves time allowing players to avoid all the bureaucracy that the banks like so much. JacksPay is among our recommendations for BTC-cashiers.
As for the payment methods, DotPay and Przelewy24 options are available in about 50 lobbies in our database, including King Neptune's and RedKings. With international e-wallets Skrill and Neteller, the choice is significantly bigger. These payment methods are represented in 300+ lobbies, including Lincoln, and Liberty Slots.
Finally, the list of convenient payment methods includes Visa and MasterCard cards. For most of the mentioned payment methods, there should be no trouble using them. The fees are small or non-existent, and the withdrawal time is quick.
Popular Polish Games
Novomatic holds the sweet spot on the list of preferences among the Polish players. It is also joined by Net Entertainment, BetSoft, Yggdrasil Gaming, and Microgaming.
But while the local community enjoys playing content from international providers, it also takes pride in recognizing that there is a popular and successful locally bred content creator, Kalamba Games.
When it comes to table games, roulette and blackjack are among the favorites. But even these are not as popular as slot machines. We are not talking about any specific theme, layout, or feature. The community is keen on testing anything that the major developers deliver on a regular basis.
Best Polish Bonus Offer
For a decent welcome bonus, check out Playamo. They have a proposition created especially for Poland. This is a welcome cash match of 100% on the initial deposit, plus another 50% on the second one. Slot machines are the ones to contribute 100% to the rollover requirements. Free spins may apply.
Claim Your Bonus
Best Mobile Offer
Head to Genesis for the best mobile welcome bonus. This place to bet and win has a whopping 100% cash match on the first deposit, and covers three following deposits. The rollover requirements are 40xB. Slots contribute 100% to the play-through terms. If the wagering requirements are completed on time, the bonus and wins from it can be withdrawn.
Visit Mobile Website
New Online Casinos in Poland
It is not a fast process for new Polish operators to appear on the market, that we get. But tens of great brands go live yearly outside of Poland, and we invite you to explore the options. Adjust the search filter to the preferred year, currency, language, and a payment method, and check out what our search filters can come up with!