Best Online Casinos - Malaysia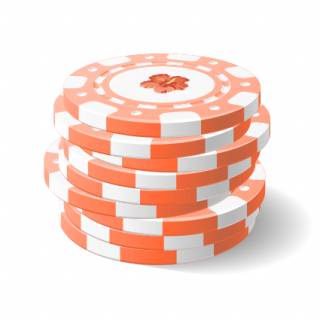 In Malaysia, certain forms of online gambling are legal under state regulations, if they are provided by international operators. However, these rules apply to a certain percentage of the population, while the rest may face serious charges if attempting to play games of chance. What are those exceptions? Here are some of the reasons to read it:
You will get all information about Malaysian laws on online gambling.
This publication lists some of the most popular online games for real money in Malaysia.
There are recommendations about some of the most popular online live dealer lobbies.
We give recommendations regarding some of the best sign-up bonuses for Malaysia.
We will provide more details about the current situation in this detailed review.
Selected Filters:
Players from:
Malaysia

Allowed to register
Legal Status for Malaysian Players and Casinos
Online gambling in Malaysia is regulated under the Betting Act of 1953 imposed by the Ministry of Finances. It is responsible for granting licenses to operators. This is if we're trying to describe the state of affairs in a nutshell.
A closer look, however, reveals that nothing is as simple. For starters, common betting houses are illegal in Malaysia. Amendments to the Betting Act apply to lotteries legalized in the 1950s, and to bet on horse racing (only if these are physical racecourses), as stated in the Racing Act of 1961. In addition to these two exceptions, the state legalized gambling in the Genting Highlands Resort.
When it comes to online gambling, the rules become less clear. To be more specific, there are no parts of the Betting Act that clearly prohibit Malaysians from attending virtual venues. This means that the population can register and place bets online and there are no grounds to call online casino gambling illegal. From time to time, local ISPs may block access to such websites. There have already been two waves of restrictions in 2015 and 2017, but it did not make much difference.
This brings up another peculiarity worth mentioning when we're breaking down gambling tendencies in Malaysia. A major part of the country's population is Muslim. Following the Sharia laws, Muslims are not allowed to gamble, neither offline nor online. Those caught placing bets will face a fine of 3,000 ringgit or two years of imprisonment (or even both punishments simultaneously).
As it always goes in any country where the government refuses to find a balanced solution for dealing with online gambling, the state treasury loses millions of dollars as thousands of players head to international gambling lobbies. There have been numerous debates about legalizing this activity, but those came to a dead-end.
In our database, more than 500 online lobbies are friendly to traffic from Malaysia. Out of them, six cater specifically to this country by providing services in the local currency and language. The list of some of the most popular locations includes:
Some of these have specially developed online casino mobile apps for Android and iOS. All the listed labels are trusted and definitely make it to our top-10 websites for Malaysia.
We would strongly advise you to register and play only in the certified online lobbies. Preferably, these websites should have licenses from the Malta Gaming Authority, the United Kingdom Gambling Commission, or the jurisdictions of the Philippines or Curacao.
Name
Allowed
Casinos
Friendly
Casinos
Targeted
Casinos
Land-based
Online
operator
Online
player
ISP Blocks
Bank Blocks
Notes
Sources
Score
Malaysia
763
51
3
Legal in limited localities only
Local casinos banned, foreign – not banned
Administrative penalty
Some casinos blocked
Not Restricted

Title: Online Gambling in Malaysia ᐈ Legal Status and Best Online Casinos Description: Discover the best betting sites in Malaysia and find out is it legal to play online in this country. The review also has a list of the best bonuses and games. In Malaysia, there are Malays (100% Muslim & 60% of population), Chinese and other Minorities. Malays are banned from any sort of gambling under Sharia laws. The rest are permitted to gamble on the legal international websites.

Title: Online Gambling in Malaysia ᐈ Legal Status and Best Online Casinos Description: Discover the best betting sites in Malaysia and find out is it legal to play online in this country. The review also has a list of the best bonuses and games. In Malaysia, there are Malays (100% Muslim & 60% of population), Chinese and other Minorities. Malays are banned from any sort of gambling under Sharia laws. The rest are permitted to gamble on the legal international websites.

-

27A. (1) Notwithstanding this Act or the Betting Act 1953 [Act 495] or any other law relating to gaming, betting or lotteries, the Minister of Finance may, in his discretion, by license authorize a company registered under the Companies Act 1965 [Act 125], other than a foreign company as defined in subsection 4(1) of that Act, to promote and organize gaming

-

(1) Any person who gambles, or is found in a gaming house, shall be guilty of an offense and shall on conviction be liable to a fine not exceeding three thousand ringgit or to imprisonment for a term not exceeding two years or to both.

-

Free Malaysia Today reported that changes will be made in the country's Common Gaming House Act 1953 in order to prevent citizens from accessing online gambling sites and mobile applications.

540

Gambling Availability Score 540.
Ranked 172 of 531
Banking in Malaysia
The official currency of the country is the Malaysian Ringgit. It is not popular in online lobbies and can be found only in 1% of the websites hosted by our portal. Alternatively, players from this country can pick platforms that allow deposits and withdrawals in US dollars or Euros.
As for the most popular banking methods, the list includes Visa, a card found in more than 450 online lobbies in our database, and Neteller – an e-wallet accepted by over 440 platforms at KTC. Both these methods support deposits and withdrawals, and it takes from one to three workdays on average to receive payouts.
Popular Malaysian Games
The Asian gambling market is currently trending. Lots of Europe-based software developers either have a segment of portfolio supporting Asian-themed games or launch targeted software developing divisions.
For instance, the collection of games of Red Tiger has lots of slots inspired by Asian culture, religion, life, and art. Yggdrasil Gaming hired AvatarUX to cater to its Asia-based players. Playtech is also doing great in this segment of the world market, with its Dolphin Reef and Highway Kings slots being the ultimate hits.
The list of other popular slots includes (but is not limited to) The Legend of Shangri-La, Lights, and Koi Princess by Net Entertainment, Sakura Fortune by Quickspin, 88 Fortunes by Shuffle Master, Bruce Lee, and Thai Flower by Williams Interactive. Most of these have a standard feature or a mix of features, such as free spins, paid Wilds, pick-and-click sessions, and in some cases even progressive jackpots.
If we're talking Asia-based developers, we're talking BBIN, Gameplay Interactive, Top Trend Gaming, August Gaming, Bunfox Games, Radi8 Games, Japan Technicals Games, XIN Gaming, and many others.
Among table games, in addition to the classic roulette and blackjack, we will mention Fan Tan, Belangkai, Dragon Tiger, and Sic Bo. These can be found in portfolios of two popular live dealer providers in Malaysia – Asia Live Tech, and HoGaming.
Best Malaysian Bonus Offer
For the best first-deposit bonus offer, explore Dafabet. This platform offers a 50% cash match up to 1,000 credits on the initial deposit. The wagering requirements are 45xBD.
Claim Your Bonus
Best Mobile Offer
For the best mobile bonus offer, head to Bodog. This is a platform that offers Bitcoin welcome bonuses, special slots promotions, and a regular sign-up deal.
Visit Mobile Website
New Online Casinos in Malaysia
Adjust filters to see some of the latest arrivals among Malaysia-friendly online lobbies. You may count on at least fifteen new locations per year.
Malaysia latest news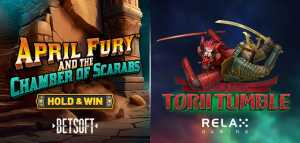 Embark on the adventure for the ancient treasure in two new games released by BetSoft and Relax Gaming. In April Fury and The Chamber Of Scarabs online slot, you are welcomed into Egypt to explore an ancient temple with plenty of mysteries in it, while the Torii Tumble game invites you to Japan where you can witness the battle between samurai and one right after you dare to cross the Torii gates. Both adventures are fascinating, but which would you choose if you could participate in only one of them? We hope our overview of those slots will help you to decide!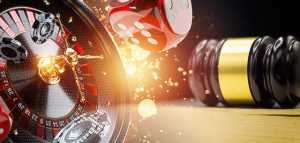 #GambleLike_Asia #GambleLike_Denmark #GambleLike_Australia #BettingLegislation
The gambling industry is going through a transformation, as many countries strive to provide their citizens with regulated gaming and secure their responsible gambling behavior. Following the news about a recently approved decree that focuses on young players and players at risk in Spain, new restrictions have taken effect in Georgia, and gaming is banned for certain categories, while the Australian government works towards time limits for gamblers. At the same time, the Philippines and Denmark fight against illegal gaming. The details of changes in each market are given further in the article.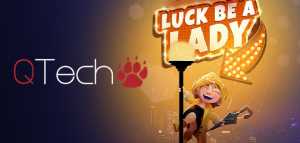 GTech, one of the leading casino software suppliers in Asia, has recently signed a new content agreement that allows the company to diversify its portfolio and make new games available for Asian players. Thus, they can now have access to slots developed by Lady Luck Games.