Getting started in online gambling might be tricky. While most platforms advertise gaming as pure entertainment and a quick and easy process, we as a gambling portal insist that newbies familiarize themselves with the insides of the industry before signing up for virtual wagering services. This online guide is a detailed but convenient roadmap for anyone who is ready to open a real money account at online operators and to start rolling over cash on games and betting services. It is an A to Z instruction guide on how to select a reputable gaming platform, to open an account, navigate through bonuses, meet play-though terms, and which offers to avoid, as well as how to deposit and withdraw cash, plus which methods to use. We also provide a closer look at the selection of content, banking and promotions based on the geography of players because the selection of offers will differ greatly for users from the United Kingdom and the United States of America. Regardless of the country of gaming, in this publication you will find valuable guidelines that will make the process of getting started easier. This article is also complemented with links to research on certain licensing and jurisdictions, further guidelines to crypto-currency wagering, and even links to game portfolios of major content creating studios. So, without any further ado, it is time to get started.
Step 1: Choosing a Reputable Casino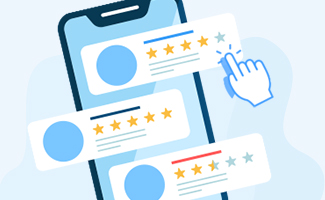 Choosing a certified, trustworthy online operator that will process payouts on time, will have low non-payment risks and will not change wagering requirements or change the rollover rules in the middle of your completing the play-through terms is vital. It is the key to safely entering the gaming industry.
At the same time, choosing the right brand is not that easy because currently the gaming market is flooded with offers. Our database alone has more than 700 places to bet and win, and these are all certified and peer-reviewed, and thus recommended to register at. But outside our database, there are thousands of gambling destinations, both reputable and rogue.
So, what are the markers of trustworthy gambling lobbies?
We suggest you take into consideration the following:
Licensing

Software

Reputation online
Let's take a closer look at these three factors...
...Factor #1: Licensing
While it does require some skill and a trained eye to spot proper software and to check online reputation, licensing is the easiest marker to check. Below is the list of licensing terms that you may come across on your way to choosing a suitable gaming lobby:
...Factor #2: Software
Here, we would like to introduce an important piece of terminology - "white-label". What is this, and why is it so important for us to mention in the beginner's guide?
Both casinos and software providers may be marked as white-labelled. Legit, trustworthy gaming platforms (those that not only can ensure convenient registering and depositing but will also deliver fast and risk-free verifications and payouts) work in accordance with transparent business schemes, have secure and reputable licensors, and are therefore considered white-label. These usually have a long list of restrictions and do's and don'ts' among their terms and conditions, which means - you are registering at the company that guards its reputation and values players' rights.
Such platforms are usually looking for white-label providers. These are all certified, undergo regular audits, are not spotted serving rogue games or entering partnerships with rogue operators. Among such providers, there are well-known studios like Net Entertainment, Playtech, Microgaming, Next Generation Gaming and IGT. These are all i-tech giants with decades of experience, but this does not mean that only big studios can be white-label. This list also includes such ambitious startups as smaller companies as Slingshot Studios.
Quote: Experienced players will know from a single glance at the selection of software whether the platform suits their needs. It is highly unlikely to find NetEnt and Playtech at unregulated lobbies.
Studios usually work hard on earning their white-label status. Thus, the currently well-known and respected Pragmatic Play was once in a middle of a big scandal, and it took the label over a decade of dedicated work, as well as rebranding from Topgame to now be an award-winning provider of games, and an acknowledged one, too.
Knowledgeable players will notify at first sight the selection of software whether the platform matches their needs. It is highly unlikely to find Blueprint or IGT at casinos not controlled by some official authority. Content from RealTime Gaming or Saucify will most probably be found at offshore places to bet and are in high demand among the US, South African, Singapore and Australian players. And there are also certain lobbies (you won't find them in our database) that cater questionable software or offer games from reputable studios, but do not list licensing. This will most probably be a marker that games are ripped, and services are rogue.
...Factor #3: Reputation Online
This requires some patience on your side, because it involves individual online research across forums and websites regarding specific brands. There is a series of websites and forums, including our partners at LCB and Affiliate Guard Dog, where you will be able to find professional and player feedback on almost every brand online. Our reviews also include compare and contrast feedback from all the major online resources. Additional checks may be required for newly opened platforms, as well as those with questionable and controversial licensing.