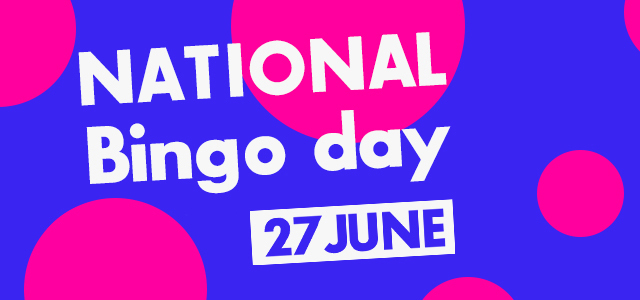 The National Bingo Day is Back: June 27th Should Be Fun!
There is some great news for bingo fans in the UK, as there is going to be a second National Bingo Day this year. The celebration will take place on June 27th and a lot of fun, prizes, and excitement is guaranteed.
Bingo is a popular game in the United Kingdom with dozens of clubs and plenty of online websites that have bingo rooms. Nonetheless, there has been no official day to celebrate the greatness of this game in the country until recently.
Everything changed in June 2021, when the first National Bingo Day took place in the United Kingdom. The date for the celebration was not selected randomly, as June 27th was known as bingo day for many years in the United States and beyond its borders. So, once it was decided to hold National Bingo Day, the choice of the date was obvious.
WHAT TO EXPECT FROM BINGO DAY?
Everything is focused on bingo on that day, so fans of this game of chance have an opportunity to play it either in a club or online and benefit from a variety of promotions, special events, tournaments, boosted rewards and have a lot of fun playing their favorite game.
All the promotions and activities will be available during the week that leads to June 27th and on that day as well. The previous National Bingo Day has appeared to be a huge success, and the event held this year is expected to be even more thrilling.
WHERE TO PLAY BINGO ONLINE?
If you want to participate in the upcoming National Bingo Day online but do not know what casinos to choose, some of the operators that have bingo rooms are listed below:
William Hill Casino Online: one of the oldest and most reputable online casinos that provide entertainment in the United Kingdom. Flexible withdrawals and easy depositing are among its advantages.
Betsson: one of the online casinos by BML Group Ltd that has different types of entertainment, and bingo is among them. It has low risks of non-payment, boasts various bonuses, and provides customers with convenient mobile play.
32Red: an experienced online operator that has been in the industry since 2002. It is known for various promotions, a big lobby, and lightning-fast withdrawals.

At the same time, LeoVegas has recently updated its welcome bonus for UK players. The new offer is suitable for the fans of video slots.