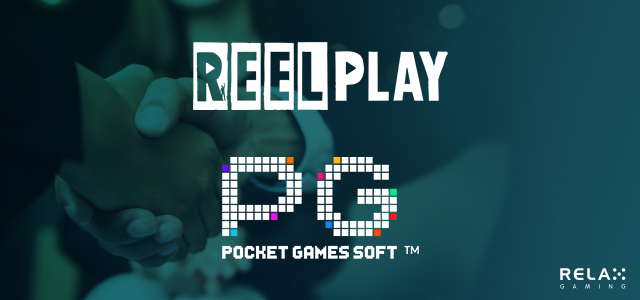 PG Soft Gets IP Rights to Produce Infinity Reels™ Slots
Iryna SI
PS Soft is a member of Power By program created by Relax Gaming. It means the studio receives access to a range of tools and technologies acquired by Relax Gaming, including the latest cutting-edge Infinity Reels mechanics.
Simon Hammon, Relax Gaming CPO, said: "Both Silver Bullet and Powered By were devised to give creative studios exposure and allow them to capitalize on our extensive distribution and deals in the way that best suits them. It's great to see a partner taking full advantage of the offerings our program provides."
The new Infinity Reels™ feature was created by ReelPlay provider, and it allows software developers to add innovation to their slots Infinity Reels™ mechanics expands the grid after winning spins and increases the multiplier thus making the gaming experience more dynamic and exciting.
The first game featuring this technology was El Dorado: Infinity Reels™ that was launched in November. The slot showed immediate success among players, and new titles with this reel-expanding technology were released soon after.
"excited to get started on our first Infinity Reels™ release"
Ken Zhang, the Managing Director and Co-founder of PG SOFT™ said: "We're thrilled to have gained IP rights to such a unique mechanic. Thanks to Relax the process was smooth and efficient. The team facilitated our connection and were indispensable in orchestrating the agreement. We're excited to get started on our first Infinity Reels™ release and thank ReelPlay for opening up the IP to us."
PG Soft (also known as Pocket Gaming) is a Malta-based software provider launched in 2015. The company started with the production of slot machines, and soon added table games and video poker to its portfolio. Some of the most popular titles by this studio are Joker Wild, Hood vs Wolf, and Tomb of Treasure.
"We welcome PG Soft's interest in Infinity Reels™ and are excited to see the treatment they come up within their own interpretation of the IP. Relax provided the perfect glue in bringing the parties together. ReelPlay has only scratched the surface of the potential of Infinity Reels™ and look forward to all manner of implementations from our new partners," commented David Johnson, CCO at ReelPlay.
What is more, Net Entertainment and ReelPlay have recently signed an IP agreement because of the similarity of their brand-new technologies.

Source: Press Release, published June 10th.