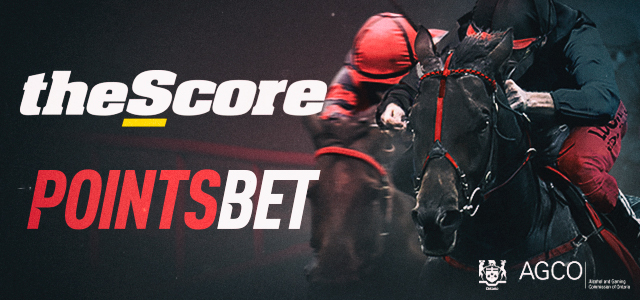 First Operators Received Gambling Licenses in Ontario
#BettingLegislation #GambleLike_Canada
The regulated gambling market in Ontario has just emerged, and the gambling commission has started to issue licenses for operators to be able to provide secure services to players in this Canadian province. The first casinos have already received such licenses, and these are theScore and PointsBet.
THESCORE
The online gambling market in Ontario opens on April 4th, and several operators have already announced that they hold licenses issued by the Alcohol and Gaming Commission of Ontario (AGCO). One of them is theScore, an operator acquired by Penn National Gaming last year.
This operator seems to be very excited about the upcoming launch, and as Penn National Gaming announced, theScore will start to operate in Ontario on a new platform that is still in the process of creation. The platform is expected to go live in the third quarter of 2022.
POINTSBET
PointsBet is another operator that has been approved by the Alcohol and Gaming Commission of Ontario. This is an important milestone for the company that focuses mainly on sportsbook services. Scott Vanderwel, chief executive of PointsBet Canada, said that being approved by the gambling commission is a testament to the company's focus on the Canadian market. He also claimed that PointsBet has always strived for the establishment of a Canadian sportsbook with Canadian employees.
The company plans to bring an authentic gaming experience to this market and its goal is to offer Canadian players new, dynamic, and responsible betting. PointsBet is going to use its knowledge and experience acquired on the US and Australian markets.
Canadian Regulated Market: How it Happened
As a bill that repeals a ban on single-event betting became law last year, Canadian sportsbooks received good perspectives for development and establishment of the regulated market became possible. Thus, provincial lotteries were able to offer single-event betting in August 2021.
However, Ontario has decided to go further and offer privately held operators the ability to offer these services. Thus, a gambling market in the province has emerged with its restrictions, and all companies that want to operate in Ontario should be compliant with them. Some of the rules are a ban on the autospin option and a minimum speed of 2.5 seconds for spins in video slots. Moreover, all companies are to join an integrity monitoring system such as IBIA to operate in Ontario.
More information about the single-event betting bill is available in our article from May 2021.
At the same time, Playtech has signed a partnership agreement with NorthStar Gaming to boost its presence on the Canadian market.