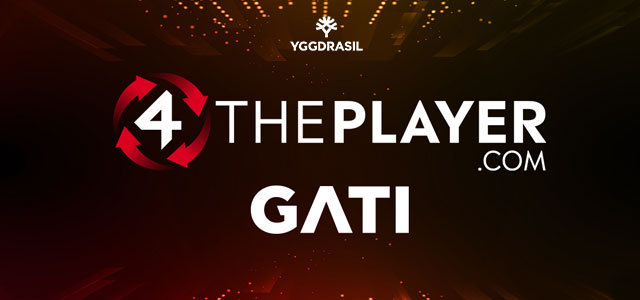 4ThePlayer.com Starts Using GATI Technology by Yggdrasil
Iryna SI
Being YG Masters partner, 4ThePlayer.com has access to all the innovative tools designed by Yggdrasil, including the latest revolutionary GATI technology. Thus, the studio has selected GATI to boost its potential and distribution across several markets.
GATI is a cutting-edge standardization technology that allows all partners of Yggdrasil to create content rapidly and distribute it to different markets using the preconfigured, regulation-ready development toolkit. All users can share their game roadmaps and cooperate closely and more effectively.
"quickly build or port regulation-ready content for global distribution"
This technology allows 4ThePlayer.com to achieve its strategy, bolster content potential, and protect its IP at the same time.
Stuart McCarthy, Head of Partner Strategy and Sourcing at Yggdrasil, commented: "The GATI technology gives our partners a new and unique way to quickly build or port regulation-ready content for global distribution to our rapidly expanding operator and Franchise networks. GATI enables studios to quickly scale their businesses and boost revenue opportunities while their IP is protected, and local market compliance requirements managed."
"Being part of YG Masters and using Yggdrasil's unique and standardized GATI technology will give us huge autonomy and significantly decrease our time to market while boosting commercialization of our innovative games roadmap," added Chris Ash, Founder and Business Development Director of 4ThePlayer.com.
What is more, Northern Lights will also use this Yggdrasil technology.

Source: Press Release, published May 5th.