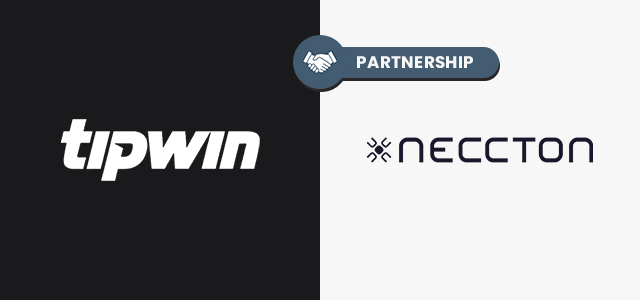 Neccton's Mentor Solution Grows Its Influence in German Gambling
#GambleLike_Germany #GamingDeals
Neccton has recently partnered with TipWin, an up-and-coming operator that has recently acquired a German gambling license. This collaboration allows Neccton to bolster its position in the German gambling market, while players of TipWin can benefit from the responsible gambling that the mentor program secures them.
Neccton is one of the companies that work on solutions that make gambling healthier and more responsible. It has created a mentor program that has many benefits for players, as it helps casinos to prevent their customers from compulsory gambling and allows them to detect players who have the intention to break anti-money laundering policies.
This mentor program is to be integrated into TipWin, so players of this operator will soon be able to feel all the advantages of this gambling solution.
What mentor can give to players?
The program analyzes real-time data of online operators and detects players who have made high deposits quite often. Mentor then informs the casino, and it can contact players directly, to prevent them from such compulsory behavior. There are also modules for Fraud and aCRM, so anti-money laundering requirements can also be completed.
WHY DOES TIPWIN USE THIS SOLUTION IN GERMANY?
TipWin is one of nine White List casinos that operate in Germany, so this brand should meet all the requirements of German authorities to continue being present in this market. And gambling requirements in this country are rather strict, we should say.
Germany changed its gambling rules in 2021 placing the focus on responsible gaming to help players avoid compulsory gambling. Thus, all casinos that want to operate in the country should have monthly deposit limits for players. Moreover, they should use academic algorithms to detect players who show problematic gaming behavior, so Neccton is an obvious choice for many companies, and TipWin is one of them.
This cooperation allows TipWin to meet all requirements on the market and continue its operations. Moreover, the company believes in a long-term partnership with Neccton and anticipates its benefits for both parties.
You can read in more detail about the latest gambling restrictions in Germany in our new article. There are brands that have already met those requirements, and BGaming is one such brand.
Germany is not the only country that changes gambling rules to make gaming more player friendly. Greece has also made certain adjustments to gambling regulations. Play'n GO became one of the first software providers that made all necessary changes to continue operating in this market.