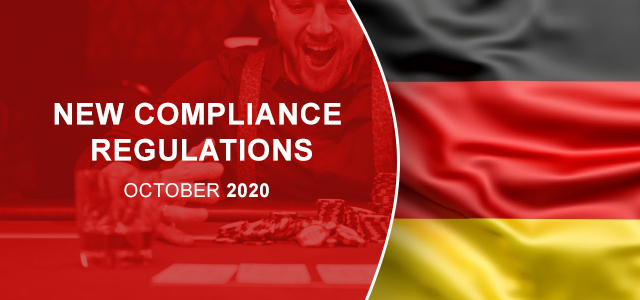 Germany Implements New Compliance Requirements for Gambling. What Does This Mean for Players?
#BettingLegislation #GambleLike_Germany
The gambling industry in Germany is to undergo transformation in the nearest future, as German regulators have decided to implement new rules in this field and legalize online casino and poker. New regulations will come into effect in July 2021. A transitional period has started, and it has already brought significant changes that affect both game suppliers and players.
Starting on October 15th, a set of compliance requirements is to be implemented by operators to continue to provide their services in Germany. New rules are to make gambling more socially responsible.
HOW WAS IT ACCEPTED?
The attitude to those changes is controversial.
Some claim new regulations will encourage players to use unlicensed destinations to play games. Such thoughts were expressed by Maarten Haijer, Secretary General of European Gaming and Betting Association (EGBA), who said: "Gambling is human behavior and players will shop around, for their favorite brands, products, or the most competitive betting odds or bonuses. Even more so in an online environment, where choice is freely available regardless of whether the website is part of a regulated market or not."
On the other hand, there are those who support implemented requirements. One of them is Microgaming, a leading software provider that has to follow new compliance rules. The company does not simply adapt to the new reality, it seems to support new legislation for responsible gambling.
Leon Thomas, commercial director at Microgaming, commented:"As a socially responsible business, Microgaming broadly supports the regulatory changes in Germany, where we will be providing our customers with a solution that includes some of our most popular and successful titles – long before the new gambling laws coming into force next year."
WHAT ARE THE CORE CHANGES FOR PLAYERS?
In this transitional period casinos are to implement the following requirements designed for players' protection:
The maximum deposit per month is limited to €1,000 at one brand.
The Autoplay option is no longer available on all games.
Reality check and a 5-minute break are to be activated every 60 minutes. After that, a player can continue to play.
"Panic button" is to be available all the time, so that players can press it and be excluded from the casino immediately.
Sports or table games, as well as games that offer jackpots, are no longer available for play.

You may also be interested in the recent gambling restrictions implemented in Sweden.