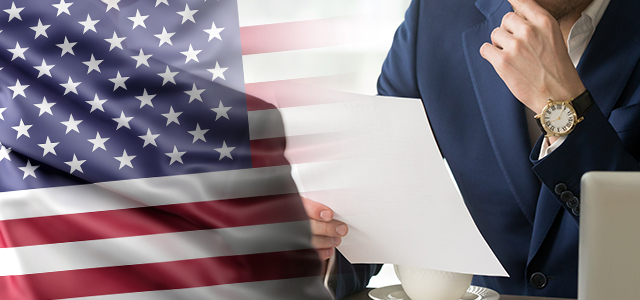 It's All About A Safe Experience
An American online casino player weighs in on virtual gambling.
A while back, our team at KTC took on an ambitious and a bit challenging project. After interviewing some of the world's top software developers and casinos, we thought — hey, but what do the players have to say?
So, we dug into all sorts of gambling forums, looking for the most burning questions from players' communities in different countries. And we found that each niche market has its own set of typical issues, highlights, and tips and that players have a lot to say about those issues.
Here is our second volume (the first one was from an Aussie player) — this time, it is dedicated to USA gambling — where a USA gambler of sorts shares his take on casinos, promotions, legal questions, and games available across America-friendly online operators. Warning! Answers to the questions are provided not by a real person. They are rather a patchwork of what 100s of players had to say on the matters across the gambling forums.
Without any further ado, we give you a virtual player named Jack.
Welcome, Jack, and thank you for your time! We've been working on the topic of legal and safe gambling across the USA for a while now and would really appreciate a player's perspective. What is one of the main problems that players from the USA have when gambling at international online casinos?
Oh boy, where do I start? There are so many! It's about licensing, deposits, withdrawals, fees… I think that banking is what gets me the most. There seem to be so many USA-friendly online operators but once you start talking to their help desk representatives about ways to deposit and withdraw cash without getting high fees or being blocked by a local bank, that is where it all comes tumbling down.
For us, the Americans, taking care of our bank accounts is imperative. If there is at least a small risk of bank detecting transactions related to gambling in states, where online gambling is not allowed — it's only bad news from here. The account gets blocked, it takes time to restore good credit history. I mean… really, not worth it.
And what gets me the most is all of these online casinos say they welcome Americans and then you register and end up finding that there is no convenient way to deposit or to receive the wins. I once lost more than 12% of my cash to deposit and withdrawal fees, as well as to international conversions and transactions. It is insane!
How do you feel about alternative types of cash — Bitcoins, for instance?
Earlier in the days, I felt really intimidated by Bitcoins. They were new, no one really knew how reliable this type of cash is… But now, if I could give just one piece of advice to my fellow American newbie gambler, it would be: "Go for online casinos that are friendly to the USA and accept Bitcoins".
I wouldn't invest much hope into these anonymous gimmicks BS, though. There are rarely any legit online casinos — even those operating only in crypto — that would not require an ID and some verification. But it is not that bad to get verified as long as you know you'll be able to get a hold of your wins.
And it is also not that hard to understand the way BTC works. There are lots of guides for the newbies.
Coming back to depositing in USD — did you find any platforms where they accept non-crypto banking methods and don't get an American player into much trouble?
I found Casino Max to be super-compliant. Their reputation is squeaky-clean, and they have decent bonuses and games. Not everything is cloudless, of course. The platform charges more than 7% for currency exchange, and you can receive payouts only via bank transfers and checks. Well, they also support crypto. Guts and Betway also manage to get the job done for me.
What would you say are some hidden, less obvious issues that the American players can face at online casinos?
For me, it is all about the table games. Most of the platforms that accept us, gamblers from the USA, will have super-small limits that can sometimes reach as little as 250 USD. Maybe it is no problem for the low-rollers. Me, I like high stakes and just don't see the value in playing for hours and coming out with a couple hundred bucks worth of wins in the end.
If you could change one thing in the current US legislature regarding gambling — what would it be?
I would say that legalizing online casinos across more states is a process that's been long overdue. I get it — I get the concerns, the risks of addictions. But people rarely speak about the other side of the coin — it is the existence of international online casinos where thousands of American players go every day.
That is millions of dollars in US taxes lost by the local governments. And that is also lots of risks for the Americans. If you play in a licensed casino in Nevada, New Jersey, Delaware, Pennsylvania — you have rights. You rarely get scammed. And you can appeal in case something happens.
There are 100s of offshore online operators that leave the American players high and dry and that jump at the chance not to pay, or to annul the bonuses — you name it. I get it that when heading to offshore casinos I play at my own risk. I just don't understand why we turn the blind eye to the fact that banning gambling in the country does not stop the process. Not anymore, with availability of online services. Why not to think about better regulation and more protection for the players inside the country instead?
They say that players from the USA are the most concerned when it comes to checking casino's certification. That is because we've been scammed so many times we usually stick to a few trusted websites.
Would you say that diverse bonuses and promotions contribute to the decision to pick a particular online casino?
I'd say most of the fellow American players appreciate a good no-deposit welcome bonus — cash, or better yet, free spins. We usually look for those in a combo with a small initial deposit preferably around 5 USD.
I'll elaborate. Considering what I've said earlier, about frequent scams and whatnot, we prefer to risk a small sum at first, and to get some of casino's no-deposit money in the game, to test the waters. If we like what we see — we come back for more.
What about the games — are you satisfied with the content available in the USA-friendly lobbies?
Games are not that important. I mean, it is not about the brands. I hear it often among European players that they won't register unless there are NetEnt's slots or Microgaming's arcades.
To me, it is more about the type of the game. Like I said — I am always looking for table games with high stakes — something you won't find frequently in America-friendly casinos. In terms of slots — I mean, yeah, it would've been nice to have 1,000s of releases like they do in lobbies that accept Europe. But a combined lobby of the standard studios like Rival, RTG, and BetSoft, works well enough for me, too.
As an experienced online gambler, what would you say is the factor that attracts you the most about gambling?
I don't come to an online casino to get rich. I really like the spin the industry took recently where it got more honest about doing business — that promotions are not free cash, they come with obligations. That table games have a house edge that you will most likely not be able to compete against.
I like knowing that I have a couple hundred bucks that I can spend on a checked and tested game and win back some. I like discovering new and great online operators — these are tough to find, when playing from America, it's a form of gambling well within itself.
I also like where the international niche for the Americans is headed — with more payment options, a better selection of live dealer games, and more slots and studios turning towards the USA.
Would you say an online casino will eventually replace a land-based one?
Nothing compares to brick-and-mortar casinos. Although, there are currently certain features in online lobbies that are unique and truly valuable. Did you see the latest live portfolio of real Dealer Studios? That's Hollywood in a pocket. So, I'd say I don't spend time wandering about what's better. They are different experiences, each worthy of attention.