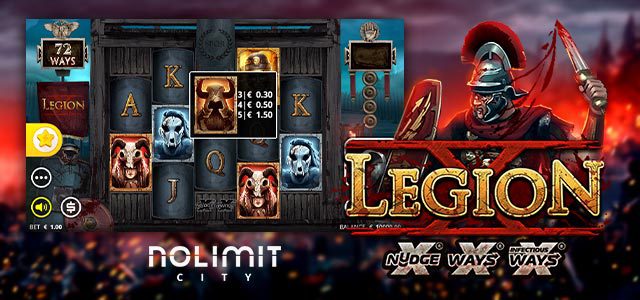 NoLimit City Launches New Games (Feature xWays)
NoLimit City is a popular software developer that frequently brings some novelty into its slots. This company has invented XNudge and xWays mechanics, it is used in a series of recent games. The two slots described below are no exception. So, let's see in more detail what each of them has to offer.
INFECTIOUS 5 XWAYS
Infectious 5 xWays is an exciting release that gives you a chance to witness one of those classic stories of humans who have become superheroes due to some toxic experience in their lives. That is exactly what happened to the main characters of this slot by NoLimit City.
Hulk and other superheroes prepare a spectacular performance on five reels and four rows. This quite common grid is full of action created by innovative branded mechanics. These are xWay symbols that make the grid expand. xWays allow you to enjoy plenty of features, and Infectious xWay, Toxic Hazard, and Infectious Spins: Mayhem Mode are among them. Exciting bonus rounds have one more benefit on top of a spectacular plot. This is a possibility to win the maximum reward of 55,555x the stake.
LEGION X
If you feel in the mood for an epic battle, Legion X is the right choice right now. Witness the glory of the Roman army on five reels and enjoy the adventures that the legion has prepared for you. And there are plenty of exciting bonuses we should say!
Legion X, same as Infectious 5 xWays, boasts xWays mechanics. However, there is something extra. Infectious Wilds and xNudges are additional features that make Legion X full of action.
Roman warriors tempt you with the maximum payout of 31,000x the total stake. You can scoop this whopping prize in one of the following bonus rounds: 10 Equestris Spins, 10 Legion X Fretensis, 10 Legion X Gemina, and 8 Legion X Spins. The type of the bonus depends on symbols that trigger the feature. It can be either only Scatters or Scatters with xWay or/and Infectious Wilds.
At the same time, you may be interested in new games by Peter & Sons and Yggdrasil. An interpretation of Wagner's opera and an amusing fairytale-inspired story with mega symbols can keep you entertained for quite a while.
The winter is not over, so let the Christmas spirit stay in the air for a little longer. Discover the top five winter-themed releases launched before 2022.