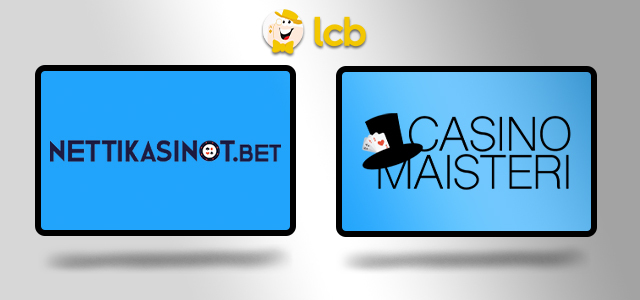 LCB Adds 2 Finnish Websites to Its Network
LatestCasinoBonuses, a popular casino affiliate platform with a comprehensive gambling guide, has recently acquired two partner websites oriented at the Finnish market. This deal allows LCB to expand its presence in Finland, one of the biggest gambling markets in Europe.
The deal has just gone through, so Casino Maisteri and NettiKasinot.bet are now part of a big LCB network. Both platforms are reputable and well-established (with almost 5 years of experience). However, the team of LatestCasinoBonuses sees room for improvement and are ready to implement changes to make the websites more informative and interactive
WHAT THESE SITES BRING TO THE TABLE?
Both Casino Maisteri and NettiKasinot.bet offer comprehensive guides to online casinos, playing at such websites, information about promotions, and casino reviews. They also monitor changes within the gambling market for players to receive information about new operators and services they offer. As these sites are oriented at Finnish players, there is a special category of casinos that allow playing without registration. This kind of gambling is popular in the country and more and more casinos are making it available for their customers from Finland.
WHAT IS SPECIAL ABOUT EACH WEBSITE?
Casino Maisteri provides visitors with a complete guide to "non-sticky bonuses". This is a great deposit bonus that can only be redeemed at a few online casinos. This type of promotion is not that widespread, so the team behind this website makes sure players do not miss out on any offers.
At the same time, NettiKasinot.bet informs you about the hottest news in the world of online gambling, including new technologies and other innovations implemented by operators and software developers.
LatestCasinoBonuses will certainly bring something new and unique to these sites making them even more informative, useful, and interactive for visitors.