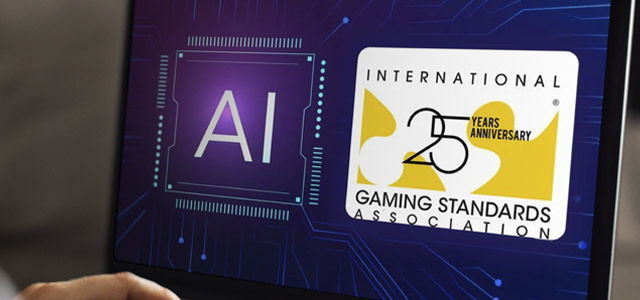 IGSA Plans to Create Ethical AI Committee
Any innovation is not unnoticed in the world of gambling, as online casinos and software developers strive for innovation in their products to provide players with the ultimate gaming experience. AI (Artificial Intelligence) technologies are no exception. This is just a matter of time before they are integrated into the gaming industry, so it is important to regulate their work to secure equity in players and fair competition for companies. The establishment of the Ethical AI Committee is an important step in this direction.
The International Gaming Standards Committee (IGSA) announced the founding of this committee in May 2023. Aristocrat Gaming, AXES.ai, Light & Wonder, and Playtech are among the founding members of the Ethical AI Committee. Nimish Purohit, Vice Chair of IGSA and Global Vice President of Quality Gaming at Aristocrat, was appointed as the Acting Chair of the Committee.
"make sure that any decision made by AI-influenced product is fair to players"
The main purpose of this committee is to curate AI algorithms used in the industry for them to have fairness standards in all markets. It is a crucial step to make sure that any decision made by AI-influenced product is fair to players.
"Artificial intelligence is the killer app that will redefine the rules of competition. To ensure that these rules are fair, ethical, and integral, the creation of this committee will offer our industry guidelines, policies, and standards to learn from and to adopt and adapt in their jurisdictions…" commented Earle G. Hall, Chairman of the Board of IGSA and CEO of AXES.ai. He also stated that this initiative is well-accepted by the members of the gaming industry. Thus, casinos and software developers seem to be ready to follow design standards to secure equity for their customers.
ABOUT IGSA
The International Gaming Standards Association is the organization that is responsible for the creation and improvement of standards for the gaming industry. They aim to standardize key moments in casino operations and game development for the betterment of players and the industry. IGSA is currently the largest technical standards development organization.
The International Gaming Standards Association is also the respected catalyst between online and land-based casinos and gaming authorities in different countries.
At the same time, authorities in different countries continue to implement stricter gaming rules to protect players from harmful gaming behaviors. Thus, Australia plans to ban credit cards for online gambling by the end of this year.