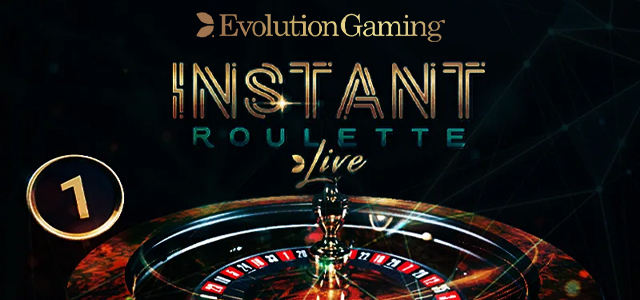 Evolution Gaming Presents Live Instant Roulette
#GameRelease #LiveCasino #TableGames #PlayOfTitans
Evolution Gaming, one of the leading providers of live casino solutions, has recently presented a new cutting-edge Instant Roulette title that allows players to enjoy the game with a range of special features at their own pace, as they can be in control of everything.
Instant Roulette is the latest addition to the premium portfolio of live casino solutions from Evolution Gaming, a developer of such award-winning releases as Lightning Roulette and Immersive Roulette.
"similar to the RNG experience but with the trustworthiness of live"
The release is a unique version of roulette that follows the rules of the traditional game but gives players more control of the gaming process due to 12 individual wheels that spin sequentially, and balls drop one after another on different wheels. Thus, players can take as much time to place the bet as they want and therefore play at their own pace. What is more, another advantage of such a structure is the fast reveal of the outcome of the spin, as the wheel that is closest to the drop of the ball is selected for play.
Todd Haushalter, Chief Product Officer at Evolution, explained:"With Instant Roulette we really wanted to allow the player to control the pace of the game, similar to the RNG experience but with the trustworthiness of live. Each and every player can take as much time as they like setting up their bets. Then, when they are ready, they push the 'Play Now' button and boom, they are right there playing on the next available wheel!"
At the same time, Net Entertainment integrated its live games into 888 Casino.

Source: Press Release, published July 30th.