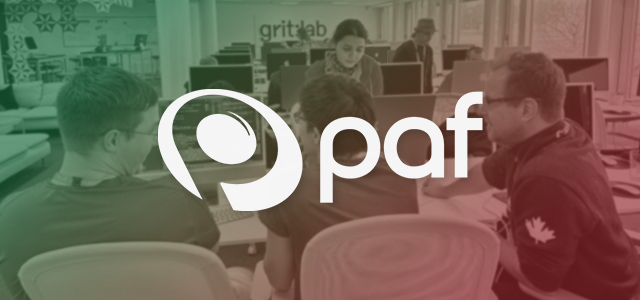 Paf to Continue Intensive Tech Education Program in 2024
Paf launched an innovative grit:lab education program two years ago. Now when students are in their final year and stakeholders are satisfied with the successful results of the initiative, the company plans to continue this program in 2024. Thus, new students from all around the world will be able to take an intensive tech education course soon!
HOW IT ALL BEGAN
Two years ago, Paf, a leading Nordic gaming company, announced the launch of its innovative grit:lab education program. A few months after this announcement admissions were opened. A year later, the first group of students began their education. 60 studios from almost 20 different countries were selected, and they are currently in their final year of intensive tech courses.
Daniela Johansson, Paf's Deputy CEO & Chief Responsibility Officer, commented on this initiative saying that grit:lab was the complementation of traditional education. She also anticipates seeing how this program can contribute to converting Åland into the tech hub of the Nordics.
WHEN TO APPLY FOR A NEW PROGRAM
Paf will open the applications in December 2023, and admissions will be organized in spring 2024. Those willing to participate should take an online test, for the commission to be able to select the candidates. The study should begin in the autumn of 2024, and it will take place in the Paf's headquarters.
This is a program that we at Paf can be proud of," said Paf's Chief Technology Officer Fredrik Wiklund. He also added that students have learned much. Two of them even worked as summer trainees in Paf's sysops team. They also managed to get certified for AWS cloud services.
This tech education program is supported by Ålands Yrkesgymnasium on behalf of the Government of Åland.
ABOUT PAF
Paf is one of the pioneers of the gambling industry. It was established in 1996 in Sweden, and it targets its services to players from the Nordics. Paf Casino provides betting versatility to players, who can benefit from a wide range of reeled machines and table games, as well as bingo and poker rooms. Transactions are made in EUR, and deposits and withdrawals have small minimum limits. This brand is reputable and safe, as the risks of non-payment are truly low.
At the same time, PAGCOR (The Philippine Amusement and Gaming Corporation) has provided grants to improve public places in eight provinces in the Philippines. The initiative was focused on the enhancement of conditions in medical institutions in the country.