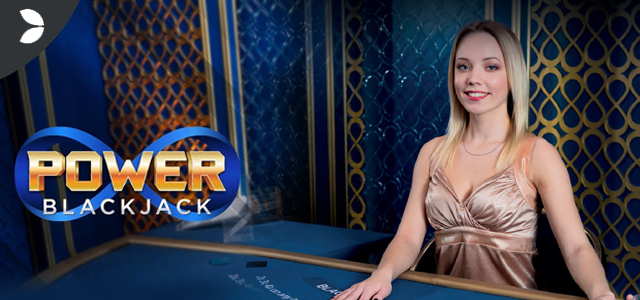 Evolution Gaming Expands Its "Infinite" Range of Games with a New Release
#GameRelease #LiveCasino #BestInGaming
Evolution Gaming, a popular provider of live casino solutions, continues to expand its library of games with new innovative titles. This time, the studio has presented a new addition to the infinite range of games that includes Infinite Blackjack and Free Bet Blackjack.
Showcased during ICE 2020, the new Power Blackjack raised interest in admirers of live casino games. It offers an unlimited number of seats at one table, as well as other titles in this range.
"give players more of what they love about Blackjack"
This game also has a unique feature that has not been offered before: players have an opportunity to multiply their bet by 2, 3, or 4 after two first cards are dealt. This option is available even after a split.
Todd Haushalter, Chief Product Officer at Evolution Gaming, said:"With this game, the mission was to give players more of what they love about Blackjack without changing the underlying gameplay. We know that players love classic Blackjack, but we are always looking for new ways to keep it fresh. Creating a version where players can triple and quadruple down, instead of just double down, felt like a great way to do this."
Evolution Gaming does not only enhance its library of games, but it also encourages the entire industry of live casino to develop and implement innovations. The studio plans to continue to develop its portfolio, trying to meet the needs of players.
"A few years ago we created Infinite Blackjack, which is simply a Blackjack platform that allows an unlimited number of players at just one table, instead of the standard seven seats. Building on the success of our proven Infinite format, we have created further new Blackjack game types such as Free Bet Blackjack and now Power Blackjack, with more to come in the future," added Todd Haushalter.

At the same time, the studio has introduced a new game in the first person range of titles.